Saturday, October 17, 2020
We're offering an Open House for prospective students and families on October 17. Various stations will illustrate the Bridgewater experience in and out of the classroom, along with an opportunity to meet faculty, staff, coaches and go on a tour of campus. Registration is limited to 100 students (+1 guest per student) so we can follow health and safety guidelines.
Itinerary
Check in at 8:30 a.m.
Welcome at 9:00 a.m.
Breakout into four groups: Crimson, Gold, Gray, Orange (see schedule below)
Stations: Campus Tour, Academics, Support Services & Admissions/Financial Aid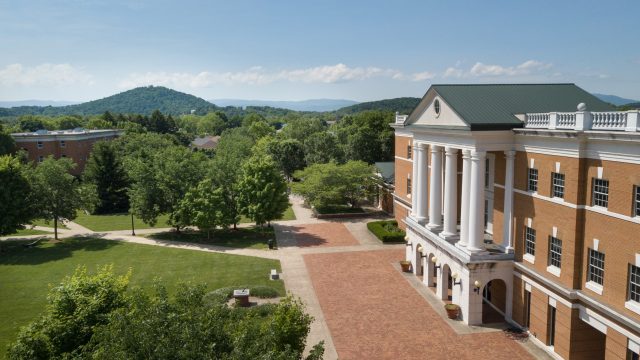 Campus Tour
This self-guided tour includes six stops where you will hear a student ambassador talk about campus.
Academics
Our faculty will tell you about all the academic opportunities and experiences you will have in and out of the classroom.
Support Services
Meet with different departments across campus to find out more about the resources and engagement options available to students.
Admissions/Financial Aid
Admissions and Financial Aid staff will walk you through the processes of how to become an Eagle.
Four groups: Crimson, Gold, Gray, Orange
Session 1
9:30 – 10:15 a.m.
Academics
Admissions/Financial Aid
Campus Tour
Support Services
Session 2
10:30 – 11:15 a.m.
Campus Tour
Support Services
Admissions/Financial Aid
Academics
Session 3
11:30 – 12:15 p.m.
Admissions/Financial Aid
Academics
Support Services
Campus Tour
Session 4
12:30 – 1:15 p.m.
Support Services
Campus Tour
Academics
Admissions/Financial Aid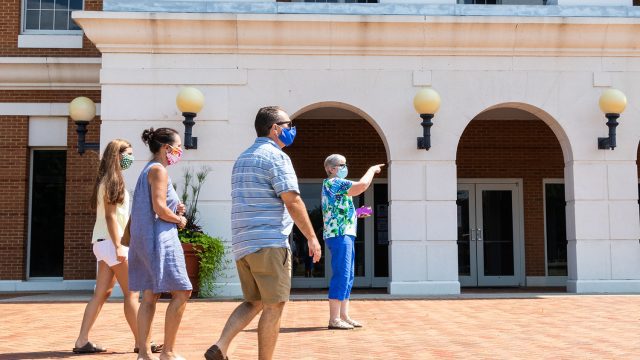 Safety Precautions
Registration is limited to 100 students, and each student can bring one guest
Social distancing is required
Face coverings or masks are required for all visitors
Hand sanitizer stations will be available across campus
The event will be held outside in the Jopson Athletic Complex
Visitors will be split evenly into smaller segments